A big part of armadillo meaning is about going with the flow.
Sometimes, the best option is to "Just Roll With It." The armadillo recognizes this.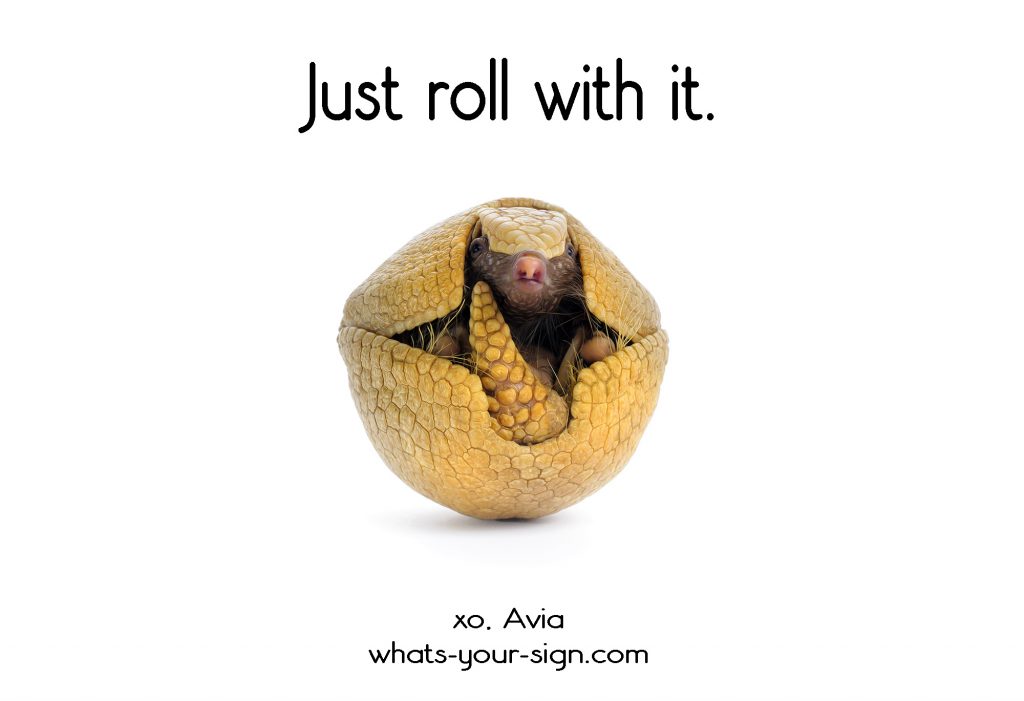 When it comes to fight or flight, they know how to hedge their bets. They are perfectly designed to defend or retreat.
Guess what…we are also perfectly designed! The armadillo feels no shame in avoiding conflict.. neither should we. Sometimes the best choice might be to fold up and roll.
Just thinkin' xo, Avia